A little about Margaret Page...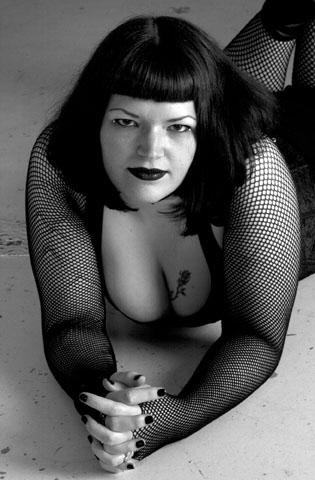 Education:

Bachelor of Public Relations (Mount Saint Vincent University)
Advanced Diploma in Public Relations (Nova Scotia Community College)
Bachelor of Arts, in English (Acadia University)
Skills:

Publicity, marketing, advertising, promotions, graphic design, web site design/HTML, public relations consulting, public relations writing, special events planning, media relations, strategic planning, feature writing, crisis communications and planning, fundraising, proposal writing, etc.

Interests and Hobbies:

Music-
80s rock, glam rock, goth rock, brit pop, etc. Margaret's going to see Marilyn Manson next month!

Fashion-
Betsey Johnson, House of Fields, Dolce & Gabbana, vintage clothes, corsets and festish wear, boots, high heels, Emily, Ruby Gloom, Hot Topic, Demonia boots, etc.

Art History-
Egyptian, Indian, Japanese, Roman, etc.

Film-
David Lynch, Dario Argento, Greg Araki, horror and film noir flicks.

Photography-
Margaret has taken two photography courses and likes being behind, and in front, of the camera!

Belly dancing-
Margaret has been belly dancing for three years now. She is familiar with all styles but particularly likes Egyptian belly dance.


Email Margaret if you would like a copy of her resume.